Water Damage Montebello CA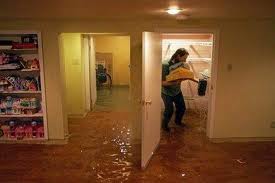 Montebello Carpet and Air Duct Cleaning also provides Water Damage and Restoration services across the town of Montebello, CA. Our water damage services greatly concentrates on safe drying, freshening and sanitizing the spaces flooded or damaged by water.
When water damage from flooding or leakages threatens your home, our professional expertise to stop or mitigate the distressing effects of water damage can have in order to help preserve and restore your damaged property. Our state-of-the-art apparatus and skills will take care of this most challenging water damage and elimination conditions at hand.
Dealing with water damage is a traumatic experience a homeowner could have. Our services can guarantee our support to you when you are afflicted by water damage. We are willingly available 24/7 to renovate the damages in your home or commercial constructions because basement flooding and or storm damage doesn't wait for fixed business hours. Our swift response on your residential or commercial water removal and clean-up needs and advanced drying methods help prevent secondary damage and mold.
Staying on with our clients, we aid them recover their possessions as well as regaining their sanity. If you have water damage or are fearful that you might have it but can't see it, please call us and we would be glad to come to your site and assess the damage for you. Please feel free to call 323-477-2556 Montebello Carpet and Air Duct Cleaning for more information today!
Why choose us?
100% Customer Satisfaction Guarantee. We are honored to offer our 100% customer service guarantee for all of our Water Damage and Restoration needs.
Convenient Location. We are locally owned & operated to help you as one of our neighbors and to guarantee speedy, efficient Water Damage and Restoration services and well-timed appointments.
Well-mannered and Experienced Team. Our expert team has been professionally trained and educated in the water damage industry.
FREE PRICE QUOTES. We offer free consultations with exact price quotes (No Hidden Charges & Absolutely NO Bait and Switch pricing).
ENVIRONMENT SAFE. We provide ethical cleaning service- and use only 100% natural cleaning agents that are safe for your children and household pets.
STATE-OF-THE-ART EQUIPMENT AND CLEANING METHODS. We only use the newest technology which provides total care and clean and restoration for your damaged properties.
Unlike other cleaning companies, we do not only specialize in just Carpet Cleaning. Our services are also dedicated for Tile Cleaning, Upholstery Cleaning, Water Damage and Restoration and Air Duct Cleaning and Sanitation.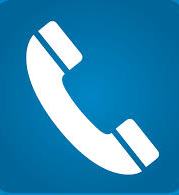 To learn more about our Water Damage and Restoration Services, please call 323-477-2556 or send an e-mail to info@MonbebelloCarpetandAirDuctCleaning.com for your free consultation.